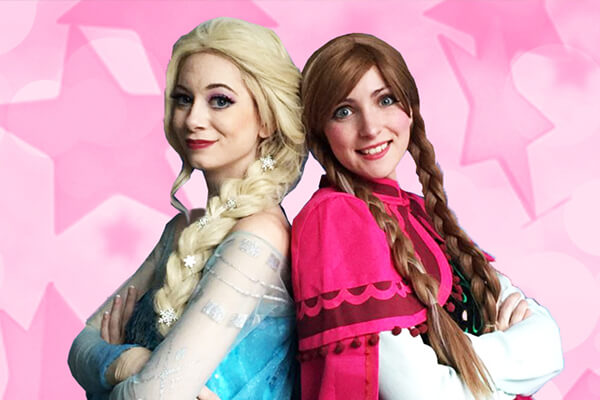 Pirate Party Entertainers Newcastle
A treasure trove of fun abounds with our marvellous, rampaging pirates. Your children will be amazed and entertained with our chest of activities.
Our Newcastle Pirates for hire will delight the kids with a hilarious magic show with tonnes of raucous laughter, physical comedy, audience participation, spells and funny props.
They also have heaps other great party ideas to guarantee everyone has fun including spectacular balloon twisting, a treasure hunt, face painting, pirate party games, temporary tattoos and more!
To make sure your birthday child knows they're special; they'll receive an extra special modelled balloon hat and balloon sword during the magic show.
Our Yabadoo Pirates for hire in Newcastle are happy to customize a pirate themed party package especially for your needs to ensure it's a success, no matter how big or small.
We service the entire metropolitan area and provide entertainment for all types of events.
We've serviced 1000's of events & parties
Book a 1.5 hr or 2 hr Birthday Party
& receive a magic show!
Newcastle Party Packages
sign up to our newsletter for special offers and the best party ideas
1 Hour Party
$327
Magic Show
Special Balloon for Birthday Child
Interactive Games
Treasure Hunt
Modelled Balloons
Music
Prizes
Most Popular!
1.5 Hour Party
$377
Magic Show
Interactive Games
Treasure Hunt
Modelled Balloons
Music
Prizes
More Games
Tattoos (time pending)
Face Painting (time pending)
Special Balloon for Birthday Child
2 Hour Party
$417
Magic Show
Interactive Games
Treasure Hunt
Modelled Balloons
Music
Prizes
More Games
Tattoos (time pending)
Face Painting (time pending)
Special Balloon for Birthday Child
Prices valid for Newcastle region.
If you have 22-30 children attending, there is a $3 fee per child above 22 children
• Travel fees apply for venues requiring longer travel time
• For corporate events – contact us for a prompt quotation
Get your free party planner!
Our Yabadoo entertainer (Spencer) was absolutely fantastic! Oliver (our four year old) was so excited to have a "real pirate" at his party. Spencer kept all the kids entertained for the whole 1.5 hours – not an easy feat given that there were over 20 kids and a whole range of ages! It made the party relaxing for us parents too… the kids were completely enthralled out in the garden while the adults got to have a decent conversation! Thanks so much. Next year we will be booking in one of your clowns as our little girl has already put in a request for one of your entertainers after seeing Spencer in action. I would definitely recommend you guys to others looking to have a fun, special, hassle-free event in Newcastle.
Cheers,
Nikki E.
Grab some chalk and keep the litle pirates busy with this pirate party game idea!
Pirate Musical Islands
Make "islands" by drawing circles on the ground using colored chalk. The number of circles should be the same as the number of kids at the party. Name the islands with pirate things like ship, flag, poison, parrot, sword, eye patch, etc. If you want to keep things simpler, use numbers.
The pirates hop from one island to another whilst music is playing. When the music stops, everyone freezes in his/her island. You draw an island name from a bag. The pirate who is in that island draws a big X on it and steps out of the game.
Play the music again. This time, the pirates are not allowed to use the marked island. They can walk around it to get to the next island.
Play until there is only one pirate left.
Give prizes to each child that is out of the game, but give a special prize to the winning pirate!
Whether it is your child's birthday or a special event, we can provide clowns, magicians, fairies, face painters, princesses, super heros and many other characters as well as rovers, family shows, stage shows, juggling workshops, drama classes, magic workshops and much more.
© 2017 Yabadoo. Sydney Web Design by Soul Necta. •  Sitemap