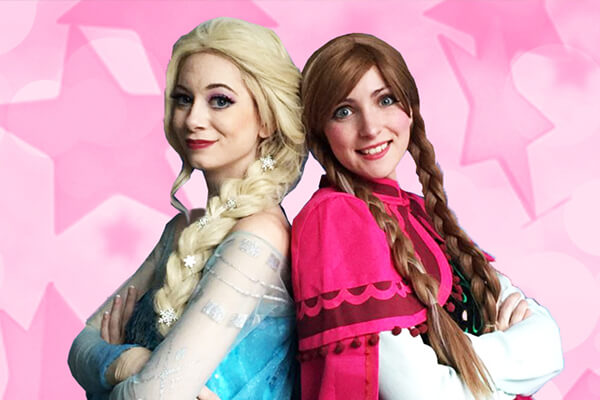 We've serviced 1000's of events & parties
Book a 1.5 hr or 2 hr Birthday Party
& receive a magic show!
Sydney Party Packages
sign up to our newsletter for special offers and the best party ideas
Best Value
1 Hour Party
$347
Magic Show
Special Balloon for Birthday Child
Interactive Games
Pass the Parcel
Treasure Hunt
Modelled Balloons
Music
Prizes
Most Popular!
1.5 Hour Party
$397
Magic Show
Interactive Games
Pass the Parcel
Treasure Hunt
Modelled Balloons
Music
Prizes
More Games
Tattoos (time pending)
Face Painting (time pending)
Special Balloon for Birthday Child
2 Hour Party
$447
Magic Show
Interactive Games
Pass the Parcel
Treasure Hunt
Modelled Balloons
Music
Prizes
More Games
Tattoos (time pending)
Face Painting (time pending)
Special Balloon for Birthday Child
Prices valid for Sydney region.
If you have 22-30 children attending, there is a $3 fee per child above 22 children
• Travel fees apply for venues requiring longer travel time
• For corporate events – contact us for a prompt quotation
Get your free party planner!
I am so thrilled we chose to book a Yabadoo entertainer for our party at the Manly Sea Life Sanctuary, it was a dream come true for our little mermaid princess. Princess Sparkle made sure to shine the spotlight on the birthday girl, giving Charlotte the most perfect day. Her beautiful dress wowed the little girls and her punctuality and organisational skills wowed the big girls! Lots of Mamas planning their own Yabadoo princess parties in the months to come!
- Laura R. Manly Vale 2093 Sydney
Princess Layla was energetic and amazingly good, even with restless kids! Princess Layla started the magic show, and said "Calm kids make me sneeze flowers." Of course, it made the kids curious! The kids' noise subsided while she pretended to build up a sneeze. Once they were all behaved, Princess Layla sneezed and a bouquet of flowers appeared in her handkerchief! I definitely recommend Yabadoo to anyone who's looking for funny AND smart entertainment. Two thumbs up! – Vicky R., Dawes Point 2000 Sydney
Thanks Yabadoo for providing a Princess for my daughter's birthday party in Sydney. My daughter was so surprised and excited that she didn't know what to do. From the moment Matilda arrived, she made such an impression that even my friends were asking where I found her. I had a large party with a lot of kids and felt at ease that our fairy was a true pro! Due to bad weather, we had to switch the location from our home to a restaurant that had lost power with the wind. Matilda was flexible with the changes and even put in extra time. I would hire another Yabadoo entertainer without hesitation and already we are talking about a pink fairy for next year - Monique
In need of a princess party game idea to play whilst your entertainer has not arrived yet?
Royal Relay
Gather two sets of prince/princess outfits: an oversized shirt (pink for girls, blue for boys), crown, scepter, and long socks. Put each set on a table and position it at the finish line.
Divide the group into two teams. The first player of each team runs to the table, puts on the outfit, and runs back to the line. He/she tags the next player, and they run towards the table together. The second player helps the first player remove his/her outfit, then the first player helps the second player wear it. They run back towards the starting line together, then the second player tags the third player, and so on.
The team who finishes first wins.
Create this easy princess party decoration idea without burning holes in your wallet:
Make Princess Crown Table Napkin Holders out of Toilet Paper Rolls

A party is not a princess party without crowns. Luckily for us parents, there is a way to create crowns that look more expensive than what it actually costs!
You'll Need:
- Toilet Paper Rolls
- Mod Podge
- Glitter
- Scissors
Create the tips of the crown by cutting out steep triangles on one side of the toilet paper roll. Apply Mod Podge on the outer part. Don't miss a spot!
Sprinkle glitter all over the toilet paper roll. Once you've covered everything, apply another coat of Mod Podge to seal it. This prevents the glitters from coming off.
Then, insert the table napkin into your glittered crown napkin holder.
You will make your princess guests feel like royalty without spending so much money!
Find more princess party decorations at The Base Warehouse -  Shop 3, 40-48 The Entrance Road, The Entrance NSW 2261.
4 Easy Princess Invitation ideas
Who would not want to treat their daughters as princesses? Daughters are gifts that are precious to us, even on the days that they are rowdy princesses. 🙂 Here are some easy breezy ideas you can use for your princess party invitations:
Princess Ariel Invitation
Color theme: Green, Blue, Teal, Red
Purchase pastel colored forks.
To decorate, use a glue gun to stick flatback rhinestones to the handle of the fork.
Print a tag that says "Dinglehopper." Add Ariel's picture at the side. (Ariel calls forks a Dinglehopper.)
Write your party details at the back of the tag
Tie the tag to the fork using a ribbon.
Princess Elsa Invitation
Color Theme: Blue, White, Silver
Fold a blue cardstock in half.
Cut out a long dress or snowflake pattern.
Write your party details inside.
Tie a nice glittery silver ribbon around the waist part.
Spread paste all over the torso part and cover it with silver glitters. You may also decorate the dress with snowflake drawings.
Princess Jasmine Invitation
Color Theme: Purple, Gold Yellow, Teal
Cut out two carpet patterns from purple cardstock.
Cut strands of gold or yellow yarn and tape them together to form tassels. Make four tassels. Hot glue the tassels to the first carpet pattern.
Sandwich the tassels by gluing the second carpet pattern on top of the first carpet pattern.
Write or print your party details gold or yellow decorative paper, and stick it to the carpet.
Add rhinestones for a nice touch.
Princess Cinderella Invitation
Color Theme: White, Blue, Lavender
Hot glue a blue ribbon to a long popsicle stick or plastic stick.
Cut out a star from a Styrofoam or a smooth cardboard. Attach to the stuck
Cover the star with glue. Sprinkle it with or dip it into silver glitter.
Cut out a smaller star pattern from white decorative paper. Write your party details there and stick it on the star covered with glitters.
Curl some lavender ribbons and attach it at the bottom of the star, right on top of the stick.
The trick is to find one thing that your Disney princess is known for. Incorporate the color theme to further establish your theme.
Princess invitations do not need to be expensive. You just need to be creative and resourceful. It also helps if you watch the princess movie again to see what ideas you can get out of it.
What Should You Include in The Invitations?
Birthday parties are fun because we get to celebrate them. Celebrations are fun because of the people who are present. But how can we have a party without guests? And how can we have guests without sending out invitations?
The basic rule is to include all the information that you feel your guests need to know.
The people you give invitations to should know whom you are inviting. You have to be clear. For example, if only one of the siblings is invited, then the name of that person should be on the invitation. In other words, be specific.
Don't forget to include the venue, date, and time of your party – you wouldn't want your guests showing at the right place at the wrong time, or the right time at the wrong place! J
It is also important for children to feel part of the celebration. Let them know if they have to come in a costume or in casual clothes. Do you want them to arrive in their best princess or prince costume? Include that in the princess invitation so nobody feels left out.
To be able to properly prepare for the party – food, birthday loot bags, etc – you should know how many children are attending, so include a deadline for the RSVP. Do not forget to put your contact number so they know how to get in touch with you.
Yabadoo Kids' Parties would like to make your daughter's party even more special. Book a wonderfully talented princess with us, and allow us to take care of the entertainment for your royal party. Let us know how we can help make your party even more incredible.
We service all suburbs of Sydney in particular the Eastern Suburbs including Bondi, Bronte, Tamarama, Queens Park, Clovelly, Coogee, Randwick and Kensington